Project Overview
The Global Dialogues process, steadily expanded and enhanced since the project began in 1997, includes five interconnected, mutually reinforcing components: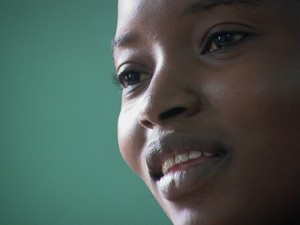 Youth voice & social mobilisation. Global Dialogues outreach teams operating at community level and online engage young people in innovative, participatory activities designed to stimulate and amplify youth voice. In international contests, young people express themselves by creating stories, or narratives, on global public health issues and other topics of crucial importance to our world.
Social media for change. Through creative collaboration – or, as we like to say, intercreativity – young people's stories are brought to life as Global Dialogues films or theatre presentations, made available in numerous languages, and distributed freely at community level, on the Internet and on television, reaching hundreds of millions of people every year.
The generation of new knowledge on youth perspectives through narrative inquiry. The stories created by young people in Global Dialogues activities are systematically studied to gain new insights into youths' thoughts and feelings, concerns and dreams, challenges and solutions.
Local and global activism. The Global Dialogues artistic productions, as well as the new knowledge generated through narrative analysis, are applied to improve policy and programmes at multiple levels.
Rigorous monitoring & evaluation and open sharing of lessons and outputs.
In all its activities, the Global Dialogues team strives to cultivate empathy, compassion and unity in diversity.