Global Dialogues: a look back at our journey so far
---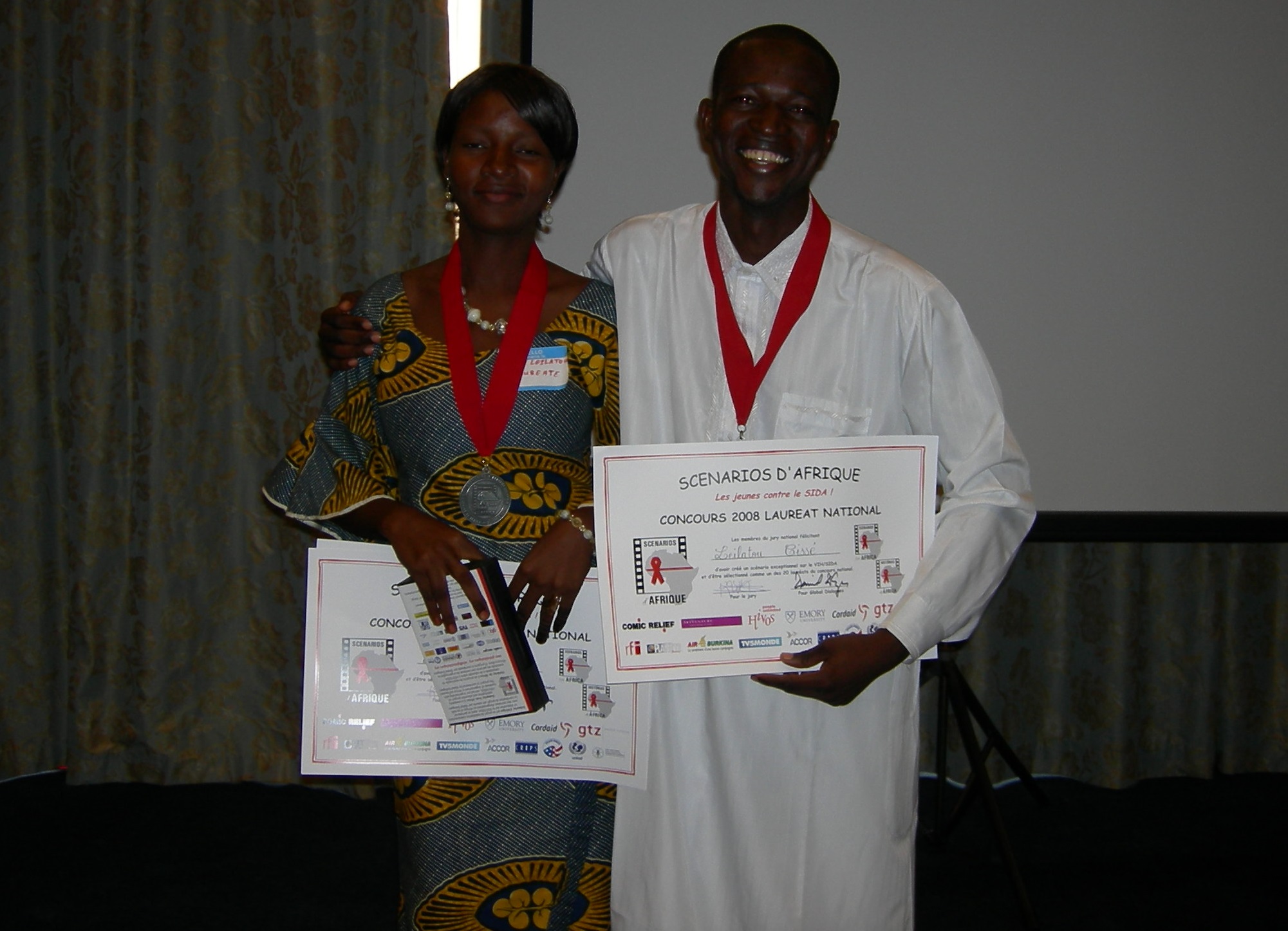 While creating the new Global Dialogues presentation film together with our talented friends at Ideas United (www.ideasunited.com), we recently took a thought-provoking and gratifying trip back in time, as we spent weeks studying photos and video footage collected since Global Dialogues was first launched as a 3-country project in West Africa some 18 years ago.
In that 8-minute film, which is now on YouTube at www.youtube.com/watch?v=KUiLYdaNtvs, we give a quick overview of the project's past and present, and we proudly introduce some of the people who have been central to Global Dialogues' growth and success. It would take an epic feature film to present everyone; that's another venture for another day.
As we revisited photos and video clips shot by GD team members across the world since 1997, we felt an enormous amount of gratitude, realizing just how fortunate we have been and continue to be to work together with so many remarkable human beings. In communities across the world, Global Dialogues thrives thanks to the stewardship of people of singular passion, compassion, selfless dedication to the social causes at hand, partnership orientation and integrity.
The process of conceptualizing and bringing together materials for the presentation film also brought us face to face with just how much Global Dialogues has evolved in many ways:
Geographic scope. What started as "Scenarios from the Sahel" in Senegal, Mali and Burkina Faso in 1997 has today become a worldwide project, benefiting from active participation by young people in over 75 countries.
Methodological depth and sophistication. In 1997, when Scenarios from the Sahel was launched, we were awfully myopic. We have to admit that our attention was locked on one thing and one thing only: the production and dissemination of films. We had practically no sense at all back then about the broad and far-reaching potential of a multi-level, cross-disciplinary process that has proven to be exceptionally effective in terms of a) cultivating expression by those whose voices often go unheard, b) helping stakeholders listen attentively to those voices and harvest invaluable new knowledge, c) building bridges of understanding and collaboration in communities and globally, and d) catalyzing action based on insights gleaned from community members' stories.
Thematic focus. Global Dialogues' most important advisors are local people who are directly affected by the challenges we address – women and men living with HIV, survivors of sexual violence, people who have lost loved ones to addiction…. With their guidance and as the years have passed, we have constantly moved upstream in our thematic emphasis, striving to discern and tackle roots causes of problems on an ever deeper level. Our initial focus in 1997 – HIV prevention among young people – evolved over time to encompass also related matters of gender inequities, human rights, gender-based violence, corruption and substance abuse. Most recently, we have realized the importance of reaching even further upstream and applying the Global Dialogues process to the cultivation of character virtues such as open-mindedness, empathy and compassion.
It's been a beautiful journey so far. We are profoundly grateful for the thousands of dedicated people and organizations worldwide who lead the way. www.youtube.com/watch?v=KUiLYdaNtvs
Daniel Enger, Executive Director, Global Dialogues